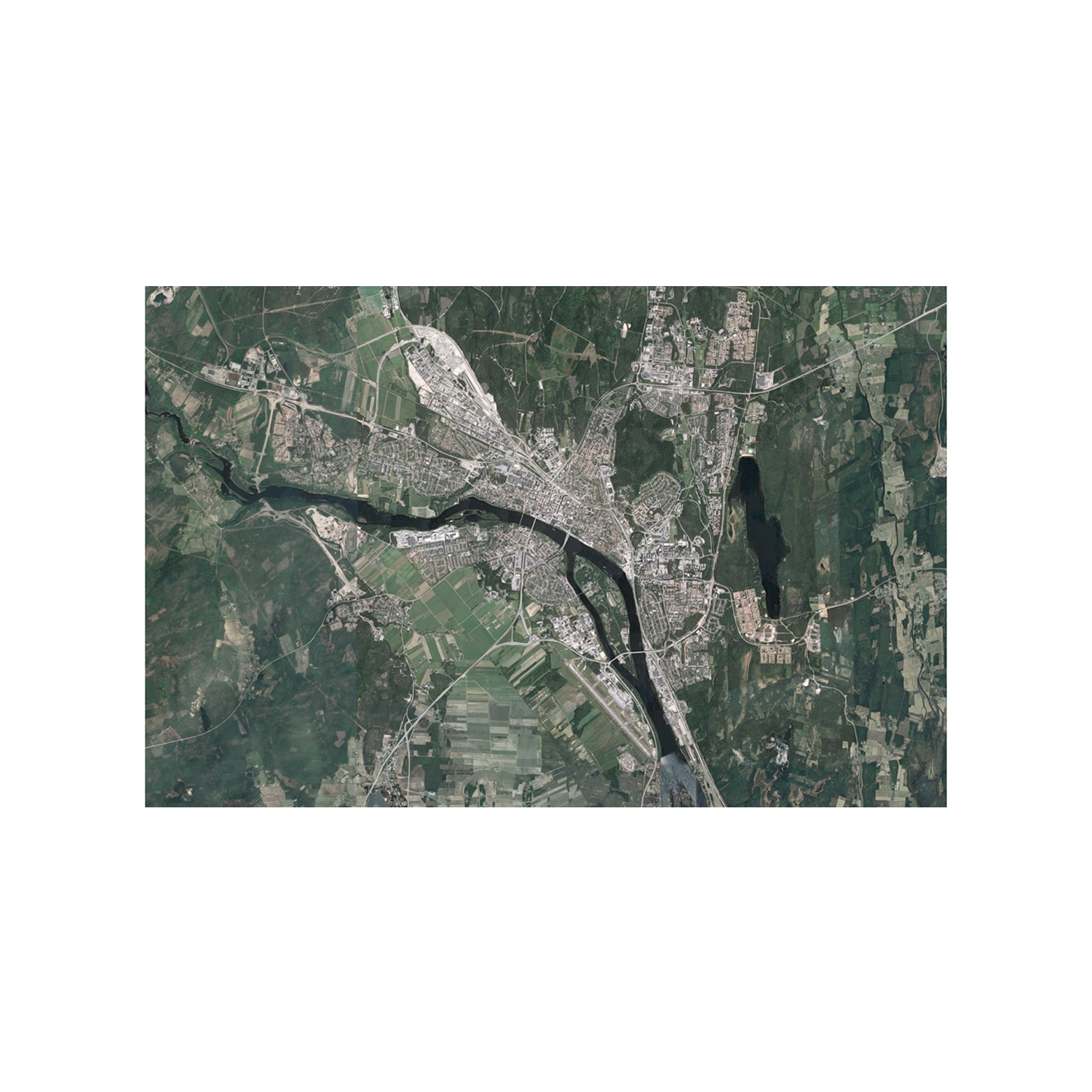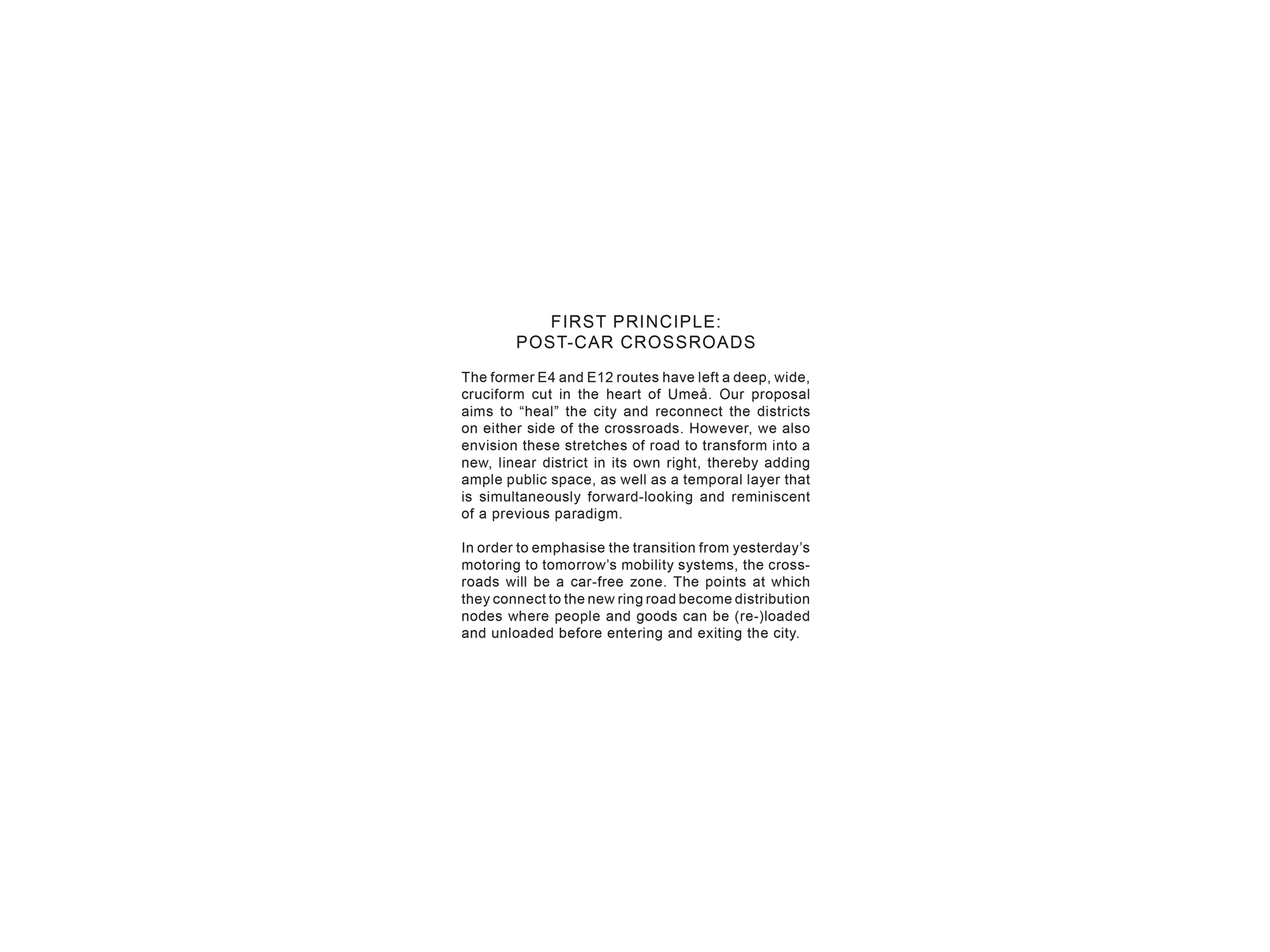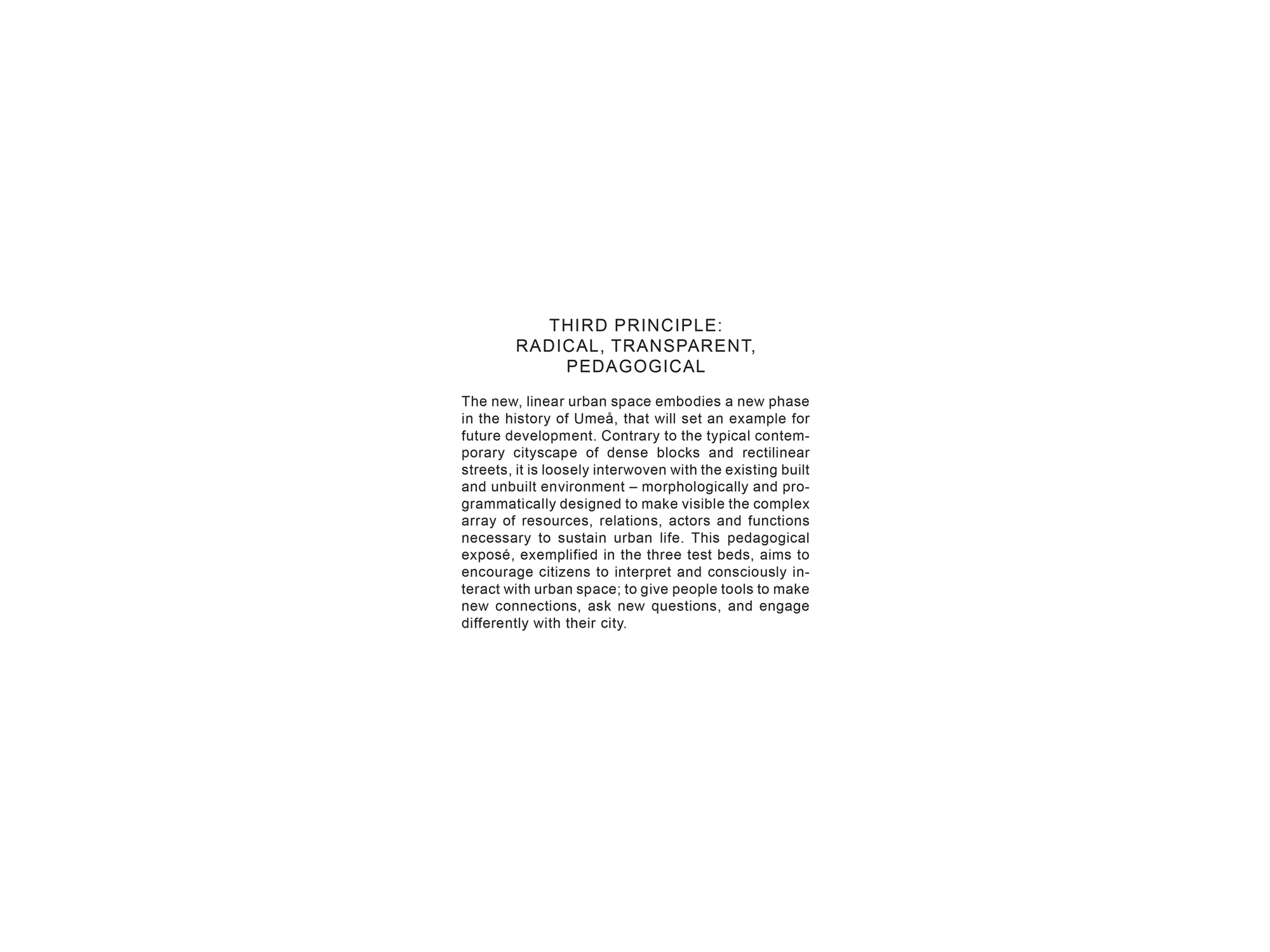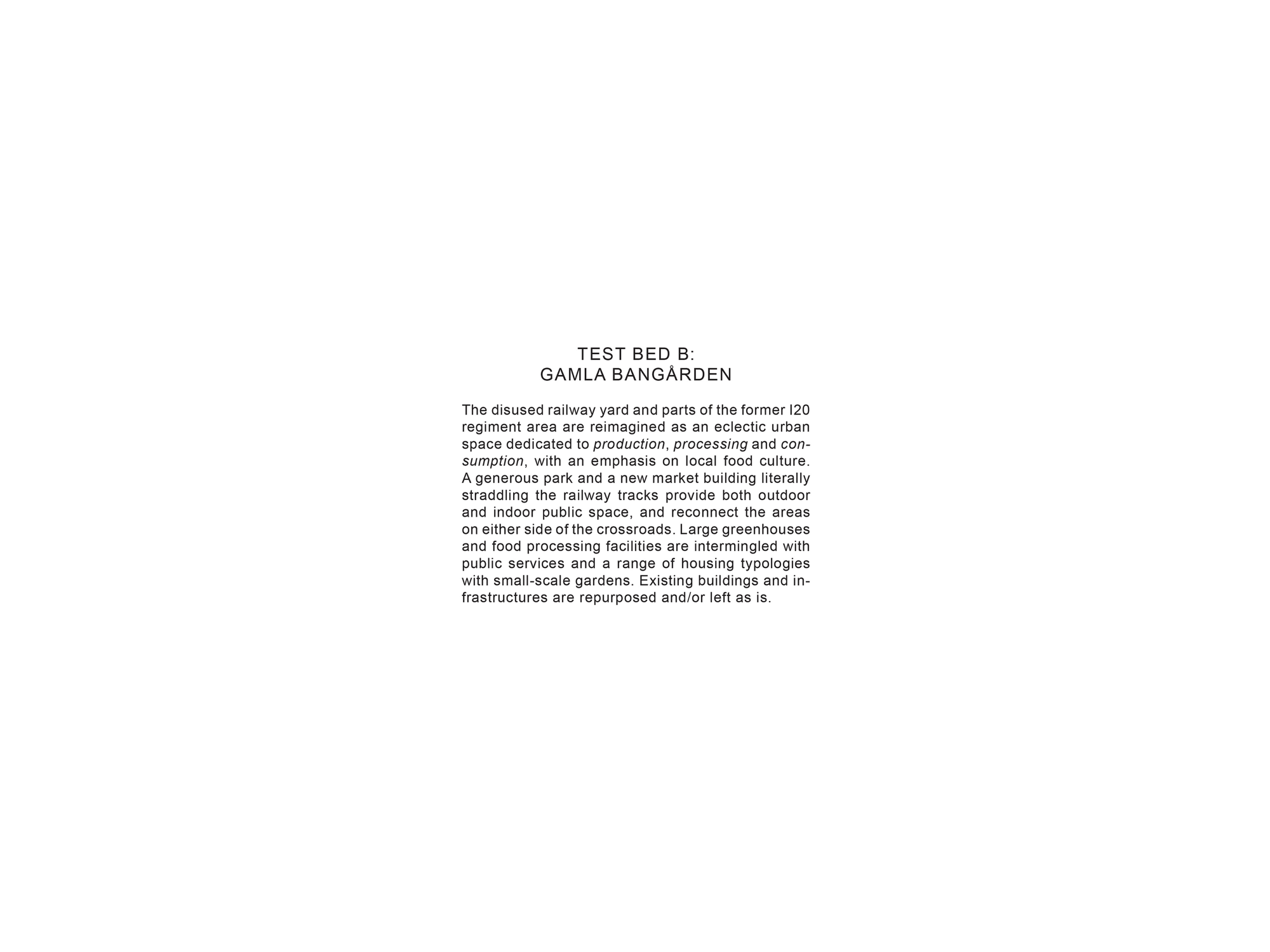 #2202
UMEÅ


Location:

UMEÅ

Type:
DESIGN PROPOSAL


Status:

UNDER DEVELOPMENT

Client:

NEW EUROPEAN BAUHAUS THROUGH 'VISIONER I NORR':
THE CITY OF UMEÅ
THE NATIONAL BOARD OF HOUSING
ARKDES
FORMAS
VINNOVA
RÅDET FÖR HÅLLBARA STÄDER


As part of the Norrlandsmodellen team, Krupinski/Krupinska have explored how food systems can be used as a planning tool along the former E4 and E12 European routes crossing central Umeå.
IPCC's alarming climate reports clearly show that 'the city', as we currently know and plan it, is fundamentally unsustainable. It is thus high time to redefine predominant images and recipes; to break them apart into pixels and ingredients; to combine and re-combine. By analysing and planning urban space by means of food systems, we turn our attention to the basic flows of human and material resources that facilitate urban existence.
The metabolist cycle of production, processing, distribution, and consumption is interpreted spatially and programmatically in three 'test beds' along the former European routes crossing the Umeå city centre. These test beds are to be considered not as definite proposals, but as food for thought and discussion. We set the table with ingredients required to live more (self-)sustainably, solidary, consciously, and are anxious to see what the citizens of Umeå cook up.
Read the full report here:
https://www.hallbarstad.se/wp-content/uploads/2022/05/220516_Norrlandsmodellen_tillgnglig3komprimerad.pdf