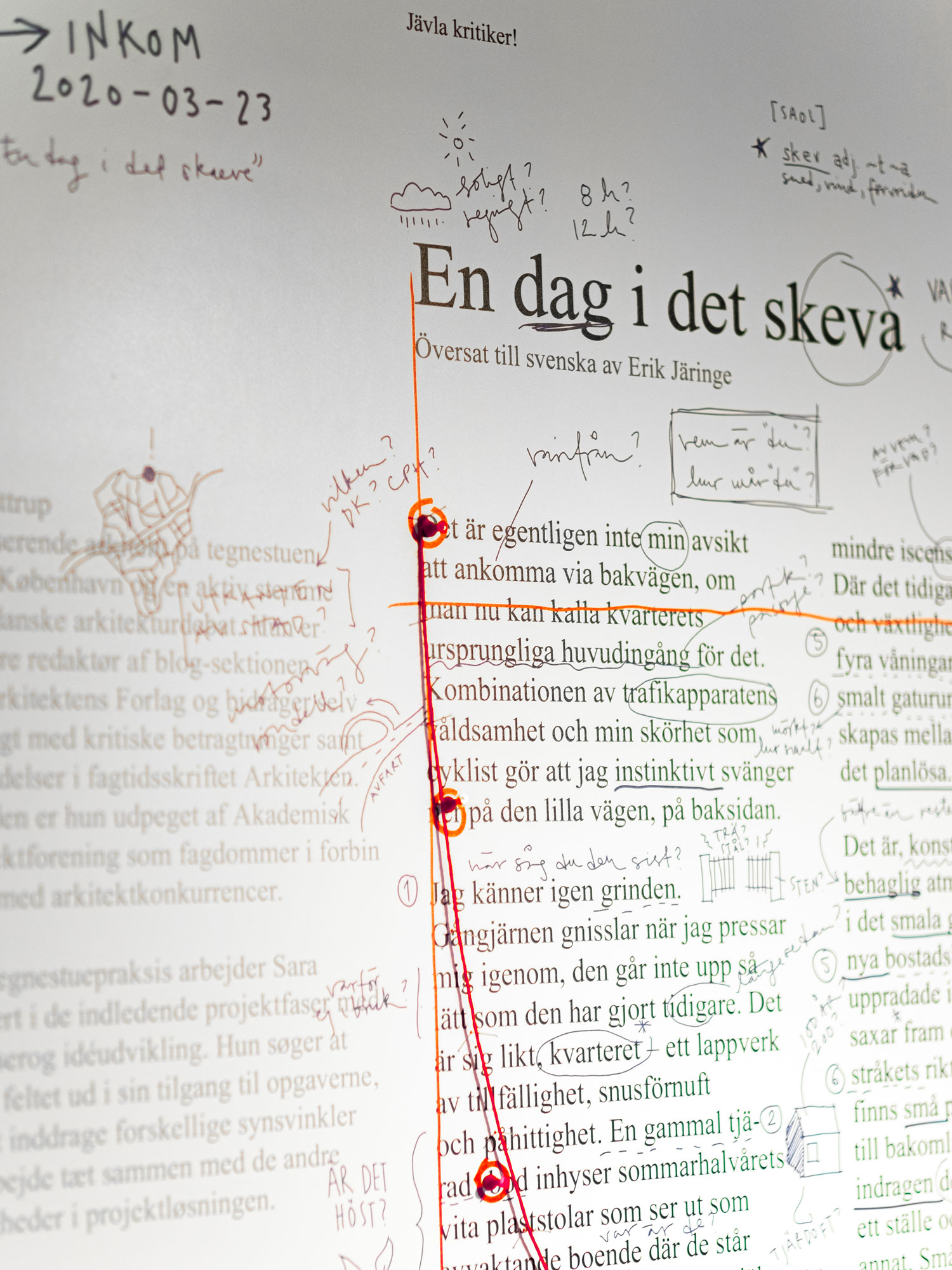 #2001
DAMN CRITICS!

Location:

OSLO, STOCKHOLM

Size:

1 M2

Type:

EXHIBITION

Status:

ON TOUR

Client:

RUM FOR KUNST OG ARKITEKTUR,
FORM/DESIGN CENTER

From the exhibition catalogue:
Experiment setup: Architecture critics from Sweden, Norway, and Denmark write critiques of fictional works of architecture. The critical reflection departures in the critics' own dreams and imagination. The written critiques are handed over to six designers from the three countries who generate form, through model and drawing, based on the critique. The written critique and the graphic and spatial design representations are presented together in a traveling exhibition.

The installation is based on a fictional architectural critique written by Sara Ettrup. We took on the task like detectives, eager to understand the true shape and meaning of the text. Having read it inquisitively, meticulously, feverishly a countless number of times, we finally found it. Hidden deep inside the text lies the crucial question:

Can architecture be described?