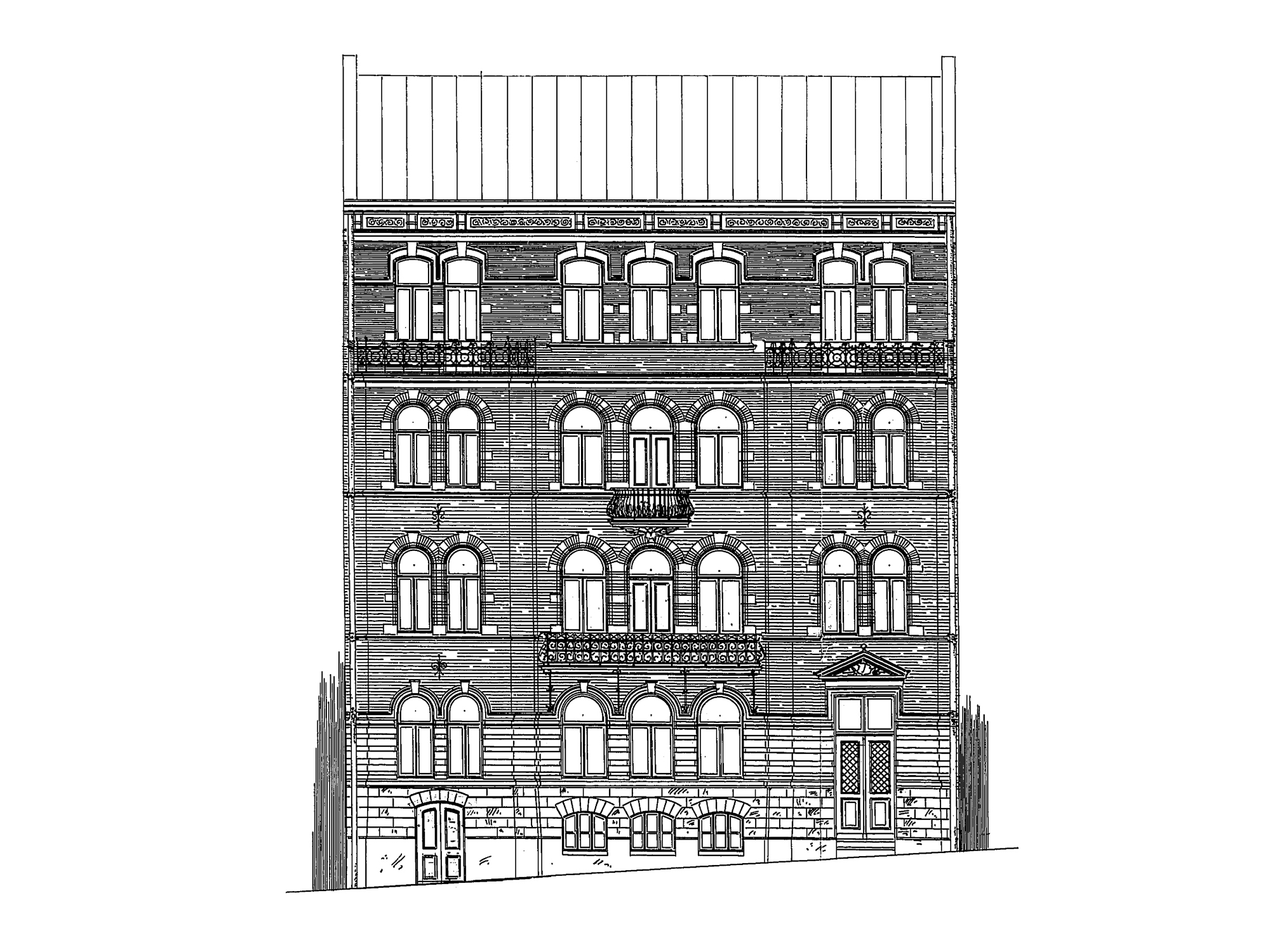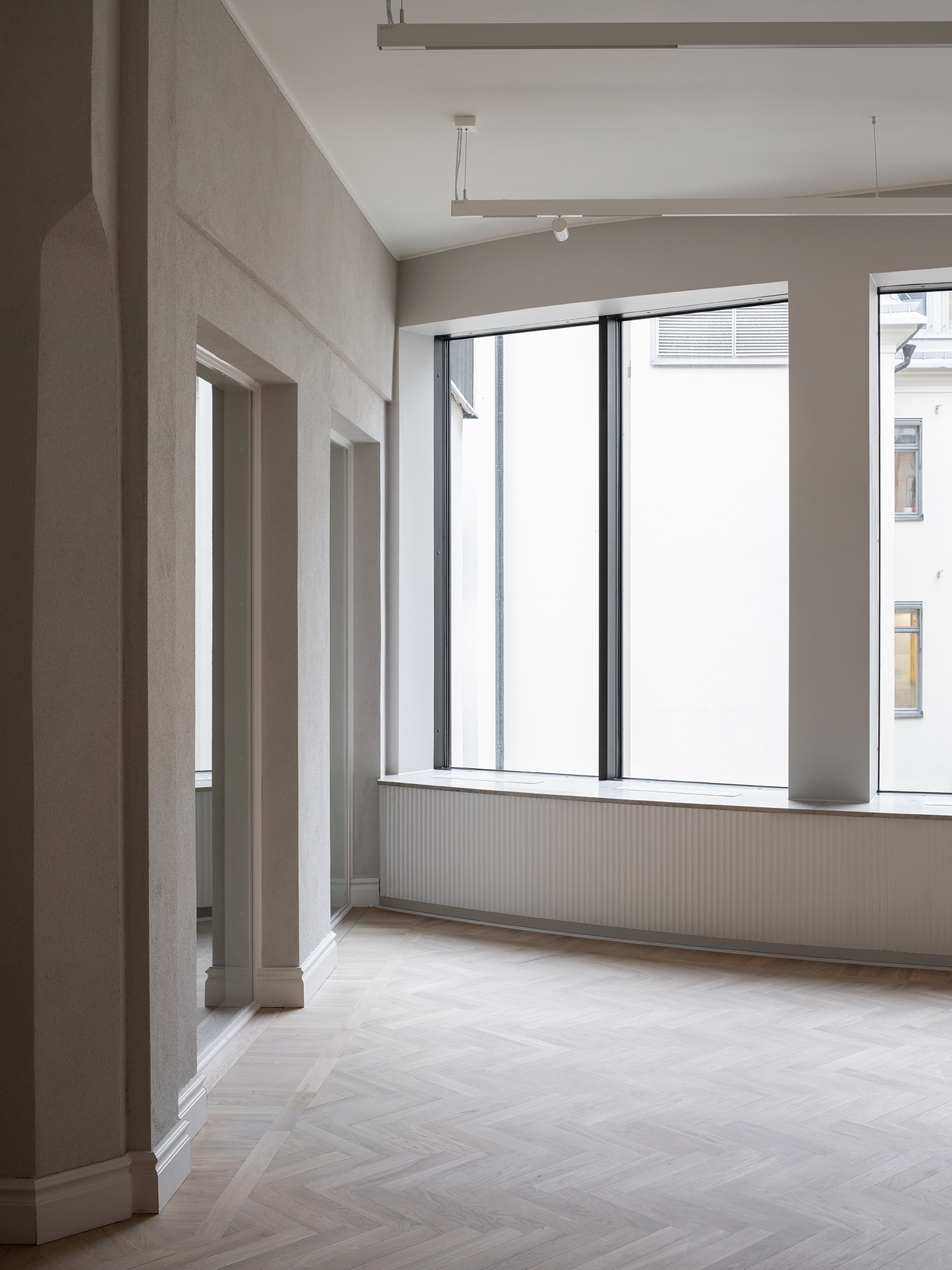 #1920
VILDMANNEN

Location:

STOCKHOLM

Size:

3 300 M2

Type:

RENOVATION/RESTORATION/ADDITION

Status:

COMPLETED

Since its conception in 1897, this grade II listed building in the midst of Stockholm's high-end retail and business district has housed apartments and offices, restaurants and night clubs. Behind the stately street façade, each use and era has taken liberties to cut and expand, tear down and replace considerable parts of the building's interior. However, a lot of its historical charm remains, such as panelling and stucco, tall ceilings and a distinction between street-facing 'formal' spaces and a less elaborate 'back of house'

The project consists of one part historic restoration, one part nearly doubling the square-footage through the addition of three new floors and an overall expansion of the building footprint. Aiming to transform this faithful old servant into state-of-the-art office spaces, the project is making use of the maximum expansion allowed in a zoning plan from the early 1990's. Tailor-made to fit a radical yet unrealized renovation in a typically post-modern style, the contemporary addition takes on the plan's slightly anachronistic architectural form. The addition introduces generous terraces and curtain wall glazing, but its stepped silhouette and dark bronze metal façade with rhythmically spaced pilasters remains respectful to the surrounding roofscape.

Internally, the plan is modified to improve accessibility and adapt to modern ways of working, while retaining older features such as clearly defined rooms and spatial sequences. In order to weave together the old and the new without effacing their respective character, the interior is divided into three concepts. The first, a classical turn-of-the-century elegance faithful to the building's history; the second, a simplified, more modest version of the former; and the third, a modern interpretation of late 19th century architectural qualities. The result is a functional and unique office environment in which tenants get to enjoy the best of both then and now.