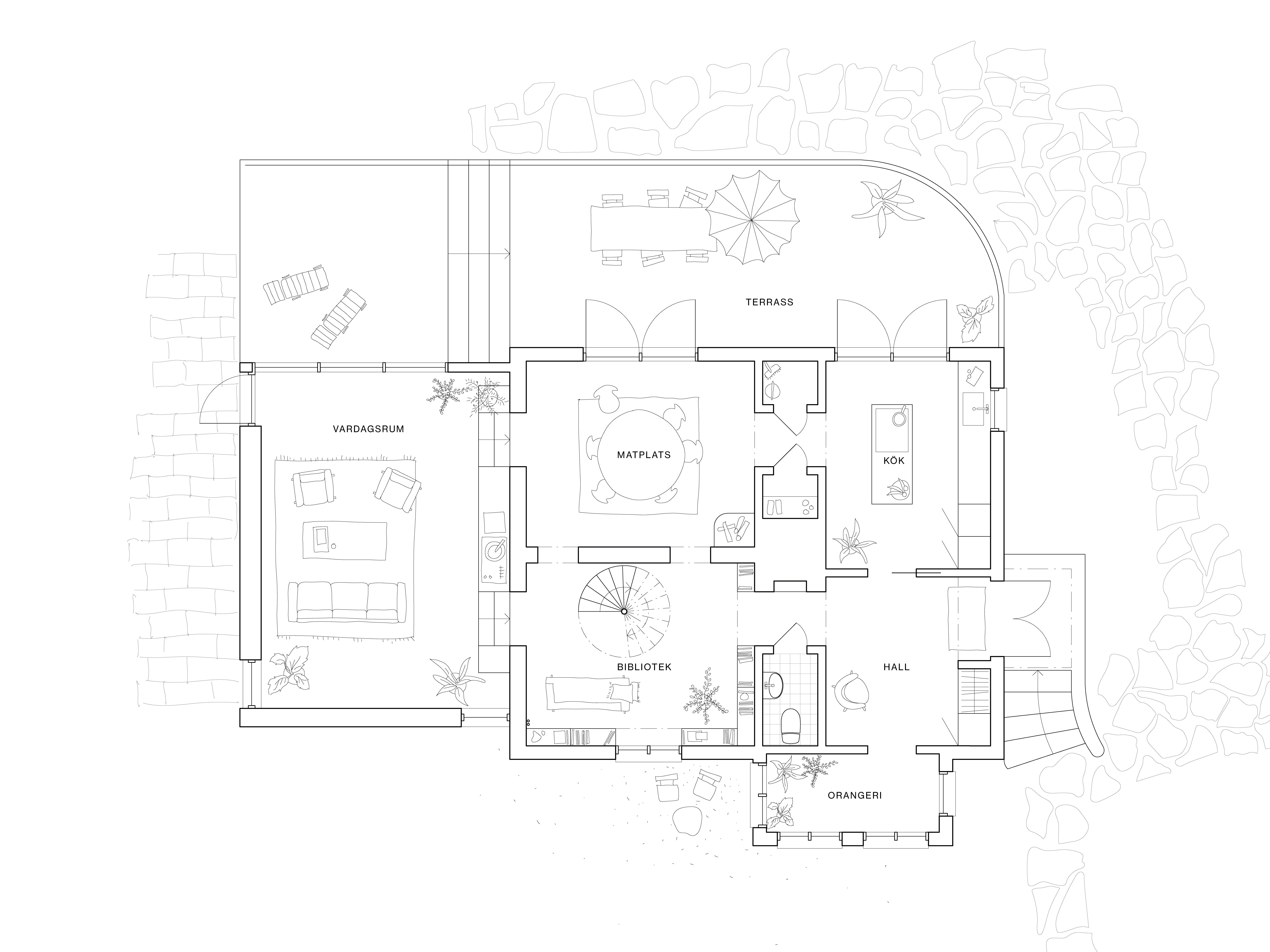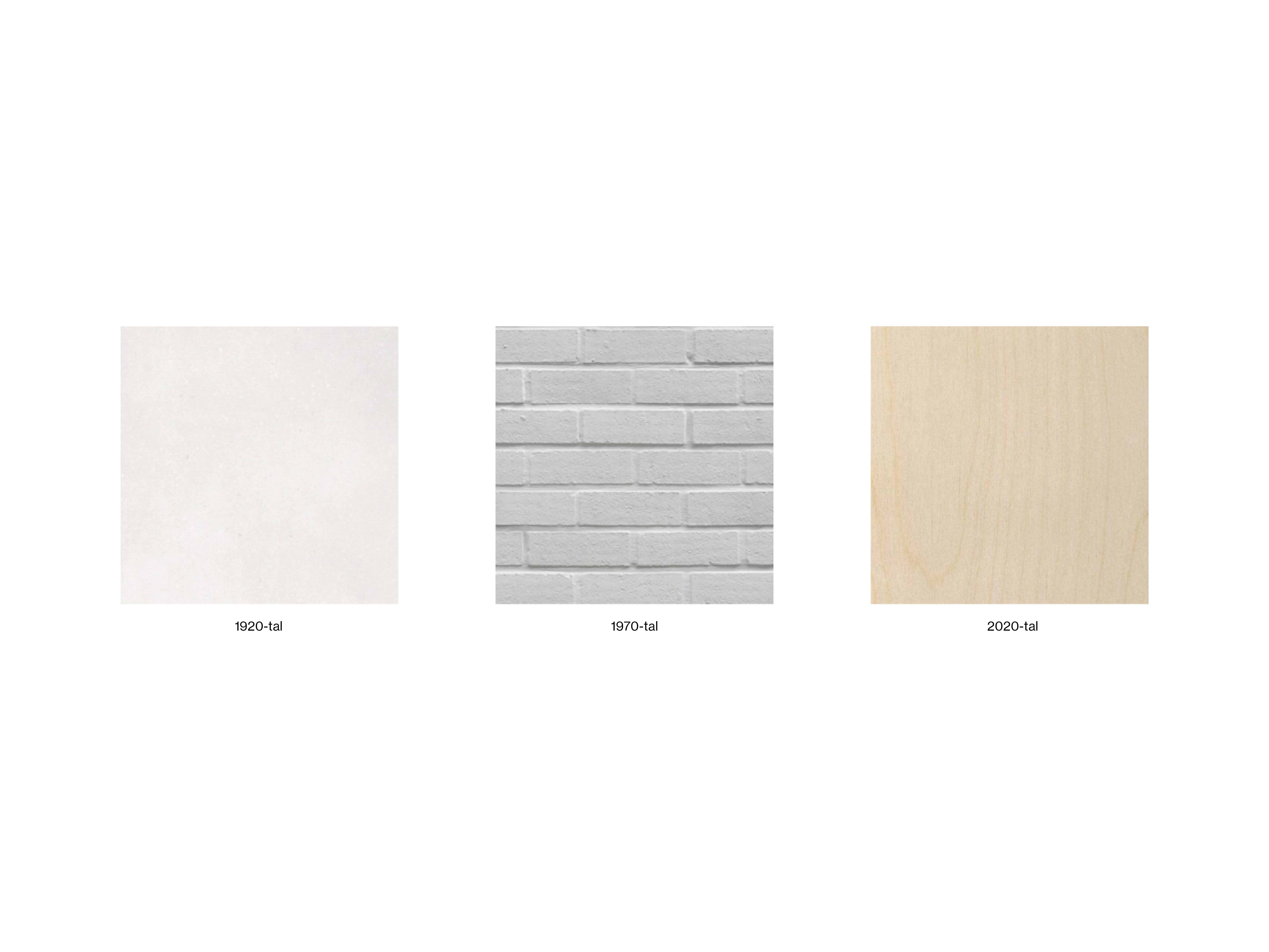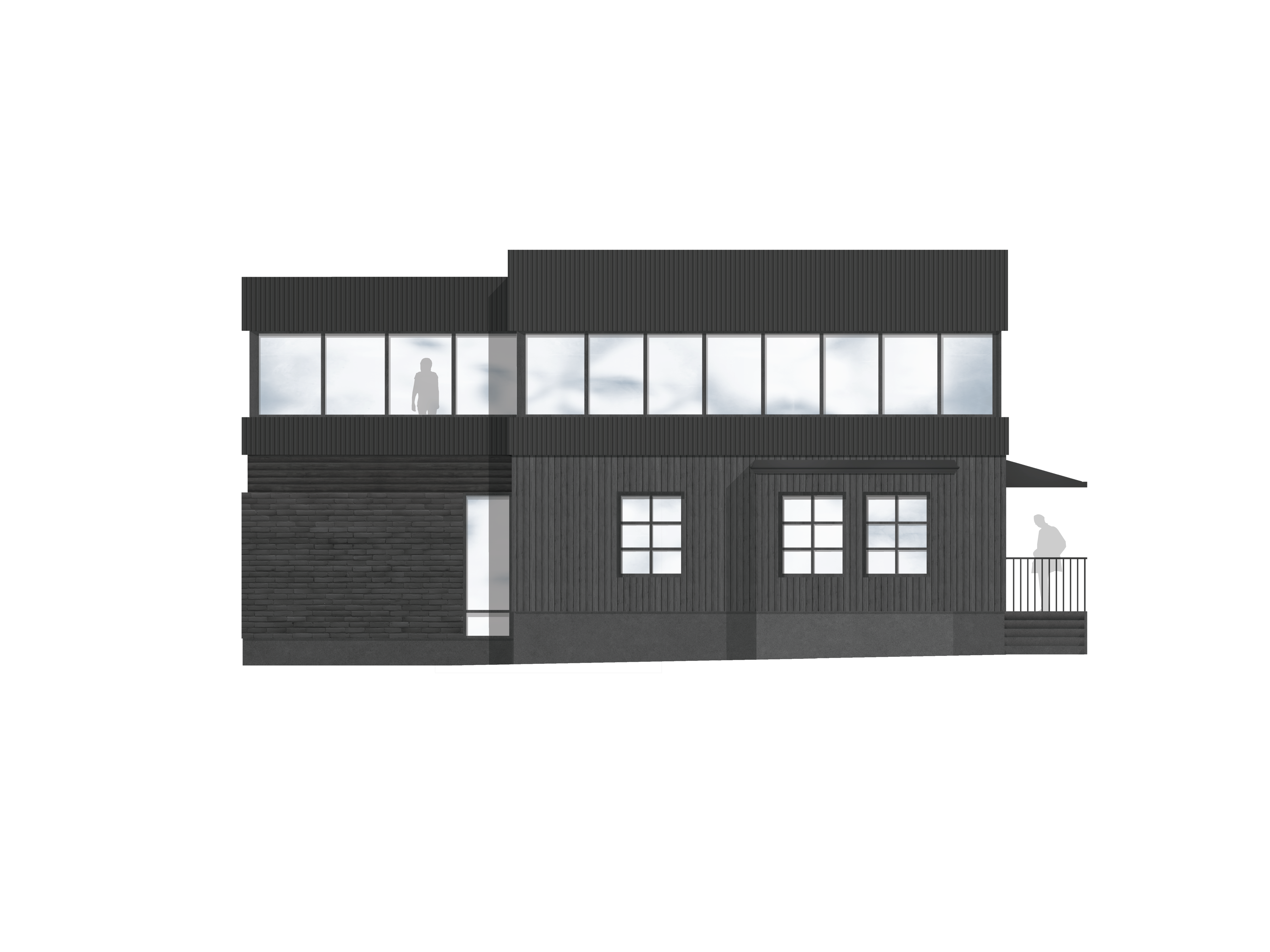 #1915
HOUSE RIO

Location:

STOCKHOLM

Size:

275 M2

Type:

PRIVATE HOUSE

Status:

COMPLETED

Nominations:
THE RED PAINT AWARD
THE SWEDISH METAL IN ARCHITECTURE AWARD


The site is exceptional: a dramatic slope covered in lush vegetation, landing flush with the surface of lake Järlasjön. The house, on the other hand – a once modest 1920's single family self-build which had been eagerly, but not always carefully, expanded in every direction during the 70's, 80's and 90's – was quite unremarkable. However, the young couple was smitten – they wanted a house with traces of time and stories to tell.

Having intimately studied the current state as well as the historical changes to the house, the original 1920's ground floor and its 1970's expansion were identified as most worthy of preservation. These spaces were thus renovated so as to uncover, restore and enhance their respective character. An orderly plan with timeless proportions and high-quality materials such as limestone and brick, solid pine and oak define these spaces, which open towards a new, generous terrace overlooking the lake. The basement was lowered to improve ceiling height, and remodeled to fit a laundry room, a gym, a steam sauna and a spa area. The first floor was fully replaced with a simple, rectangular volume enveloped by ribbon windows and covered by a finely corrugated sheet metal – a contemporary contribution to the chronology of the house. Upstairs, one moves through a sequence of rooms along the perimeter of the building, ensuring visual contact with the surrounding landscape at every step. Walls, ceilings, doors and built-in furniture are clad in high-quality birch plywood for a monochrome, bespoke look.

Externally, the various façade materials – 1920's board-and-batten, 1970's brick, and 2020's corrugated metal – were all painted black: a resource-efficient means of homogenizing the façade while preserving the eclectic character so particular to the building.