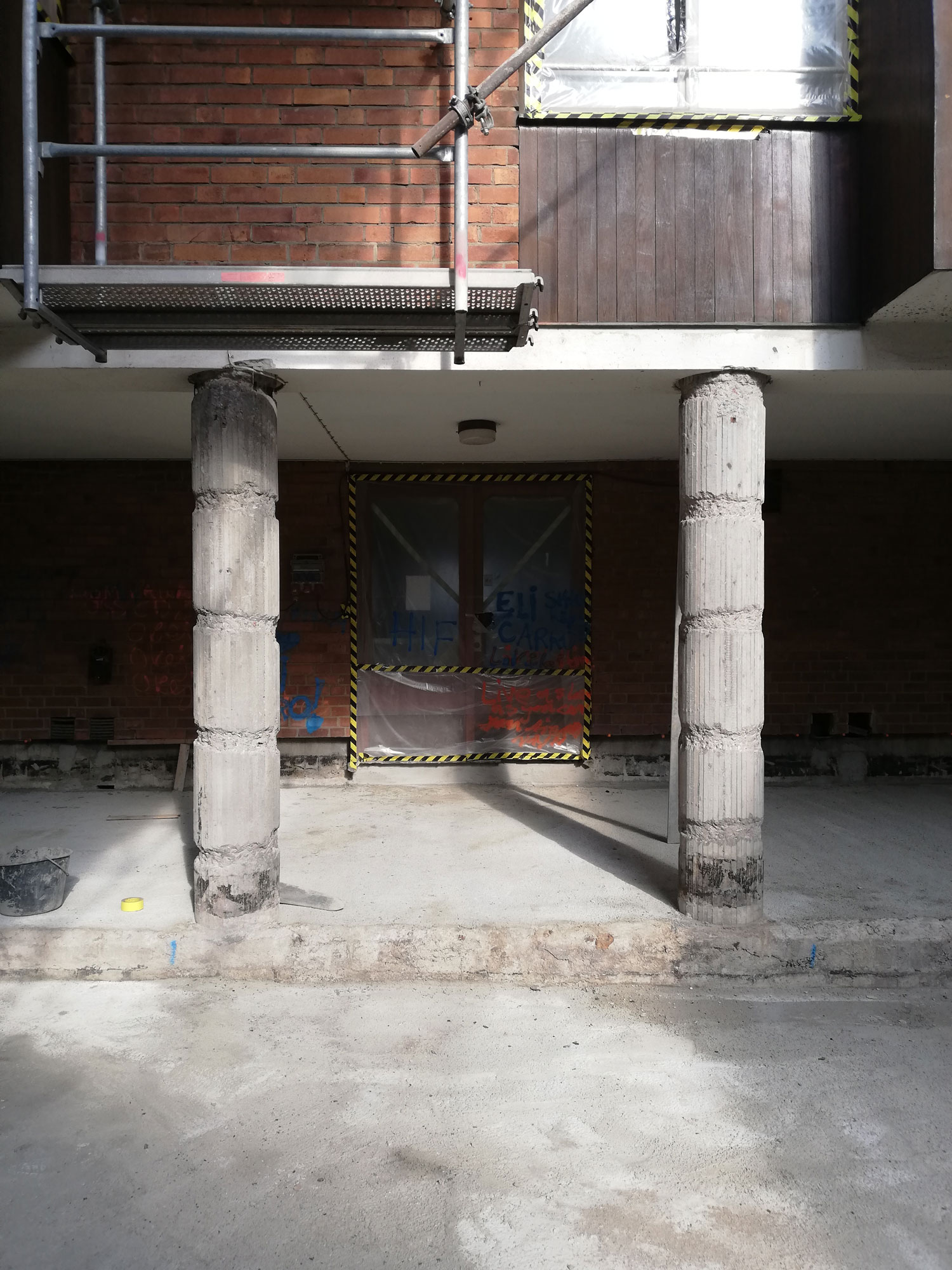 #1914
TEGELSLAGAREN 12

Location:

STOCKHOLM

Size:

4 800 M2

Type:

RENOVATION / HOUSING

Status:

UNDER CONSTRUCTION

Designed in 1936, this property comprising 60 rental apartments, a commercial ground floor, a private garden and an underground garage, was the first project by soon-to-be legendary architect duo Backström & Reinius. Combining functionalist planning, refined detailing and modern technical installations with an unusually expressive facade and high-quality material palette, the building is considered to be of 'exceptional cultural value' and is Grade I listed.

After decades of minimal upkeep and insensitive retro-fitting, Tegelslagaren 12 requires a complete renovation and restoration. This includes interior and exterior finishes, technical systems and installations, kitchens, bathrooms, doors and windows, as well as landscaping and partial programmatic changes. The project calls for balancing economic viability with cultural values and needs of tenants, constantly assessing degrees of preservation and modernisation, life cycle analysis and planning for at least another 90 years of service.