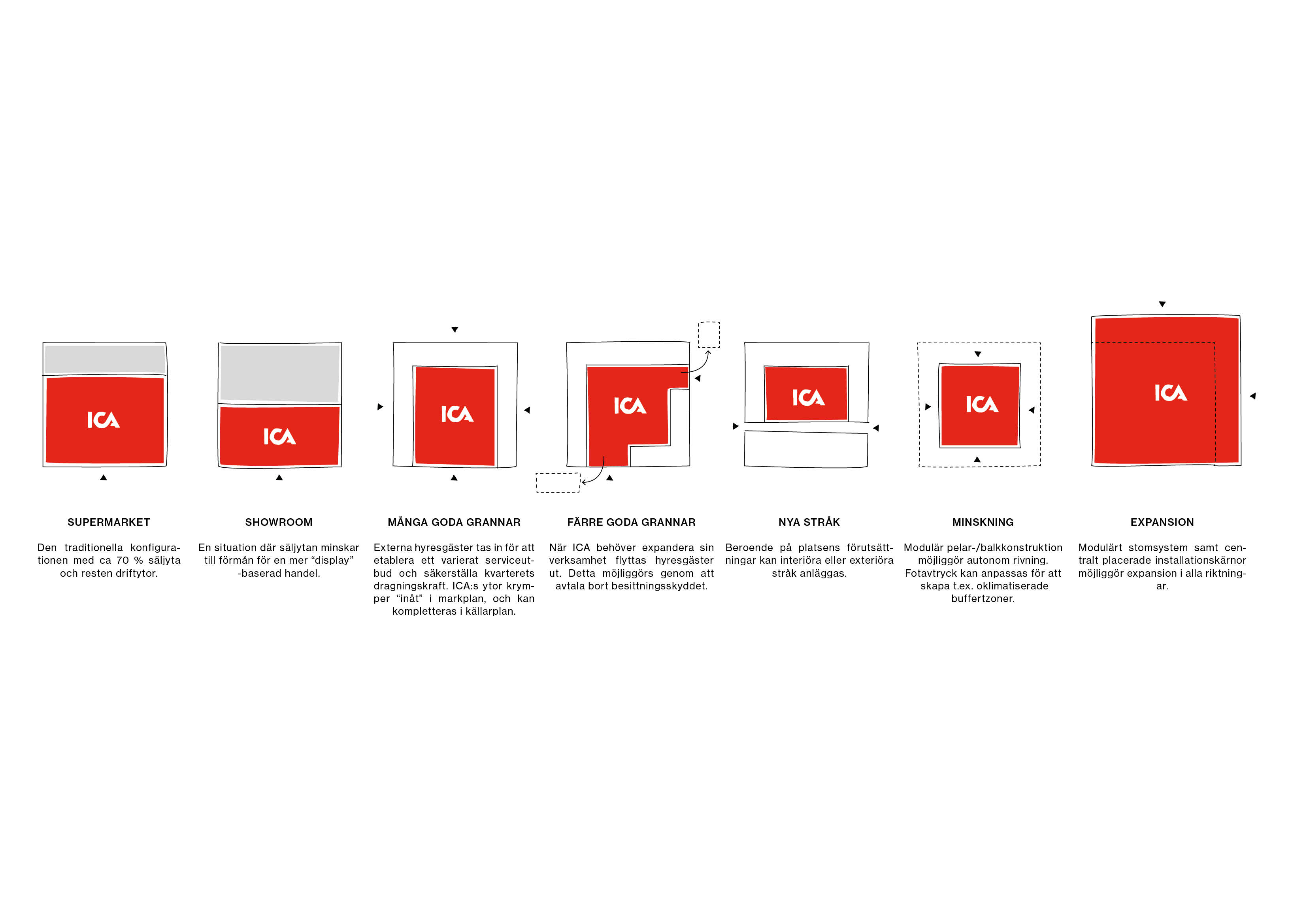 #1811
ICA BUILDING STRATEGY

Type:

STUDY, PROTOTYPE

Status:

COMPLETED

Client:

ICA FASTIGHETER

ICA is known as Sweden's largest food retailer, but is also a major property manager and developer, with a considerable, ever-increasing building stock all over the country. Closely monitoring competitors and consumer habits, as well as tendencies in urban development, they identified a need to develop a conscious strategy for how to ensure the long-term flexibility, and thereby sustainability, of their buildings.

The study illustrates various more or less plausible scenarios for how the individual ICA establishment might have to change over time: What if the steady rise of e-commerce makes big-box stores redundant? What if in a decade nobody drives a car? What if the ICA store needs to become 100 % self-sustainable? What if ICA needs let out vacant space and cohabit with various tenants? What if the surrounding context changes, affecting public space, logistics and access points? What if the building needs to shrink, or expand, in whichever direction?

Having identified parametres crucial to the potential 'future-proofing' of a building, the study suggests a set of strategies regarding architectural form and spatial planning, logistics and programming, construction and technical systems. In addition, the study addresses a few more abstract questions. How does the fast-paced, ever-changing retail business adapt to the relative inertia of architecture, and vice versa? How can an infinitely flexible building remain architecturally specific? And why should you pay for flexibility today when it only – maybe – pays off tomorrow?