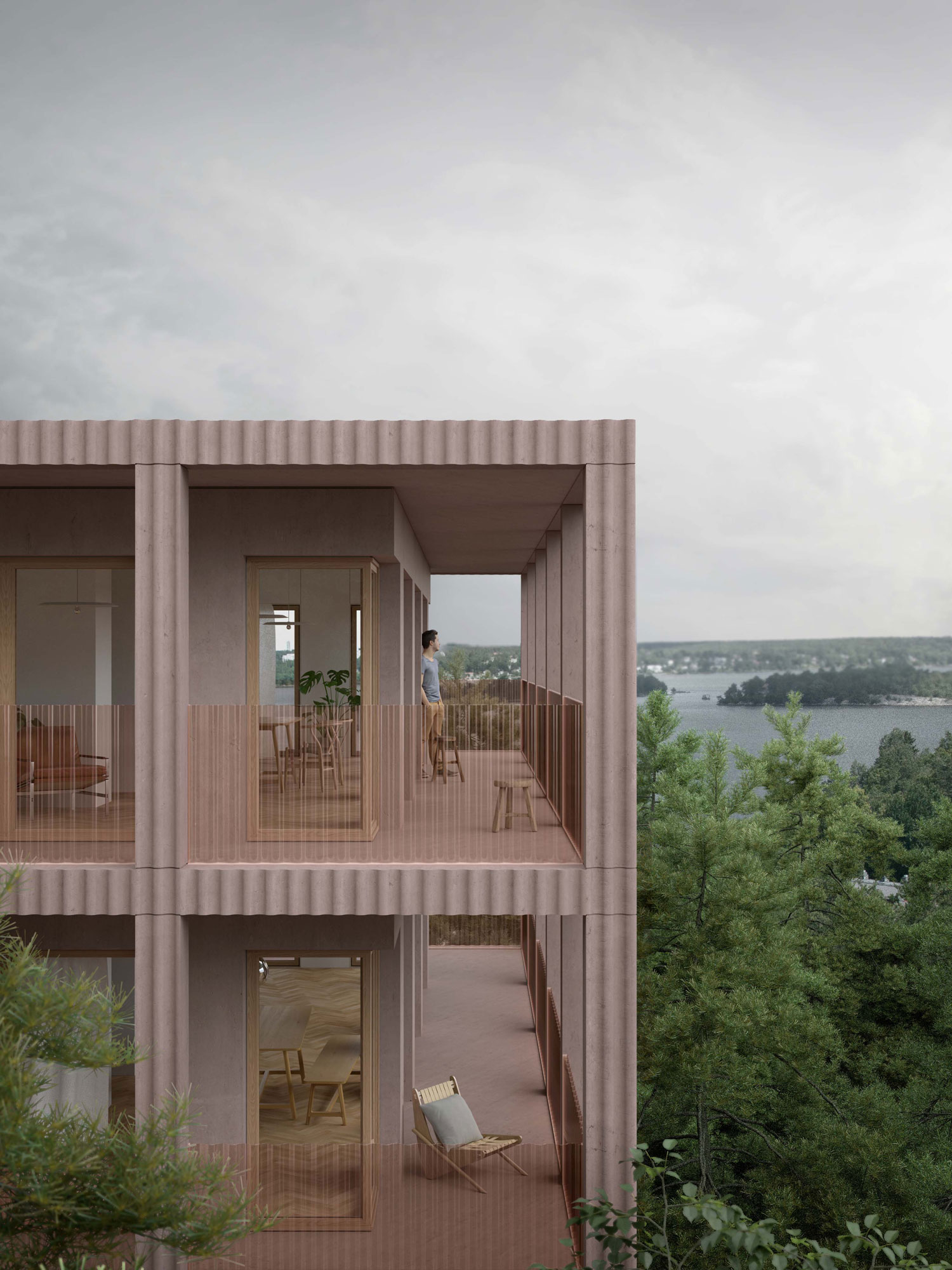 #1708
NACKA 9

Location:

STOCKHOLM

Type:

HOUSING

Size:

11 500 M2

Status:

DESIGN DEVELOPMENT

Client:

OSCAR PROPERTIES

Three large volumes are wedged into a dramatic, forested hillside facing the lake inlet to central Stockholm. Aware of their scale, the buildings are carefully stepped in order not to overpower the surrounding architecture or block water views. In addition, by allowing greenery to grow wild in the gaps between the buildings, they attempt to integrate and interweave the natural and the urban.

Rational organisation and modular construction allow for efficient on-site assembly – a must, given the site's rich vegetation and demanding topography. Conceived of as rectangular blocks wrapped in a gridded loggia, each unit enjoys a generous balcony space on each side – some even on three sides – of the apartment. The one to four bedroom apartments are characterized by openness, freedom of movement and full-height windows in at least two directions.

As an homage to the colour palette of the surrounding 1980's buildings, the façade is made from pigmented pink concrete, and the balcony railings from pink textured glass. Cast against a wavy surface, these prefab elements come alive, like ripples on water.