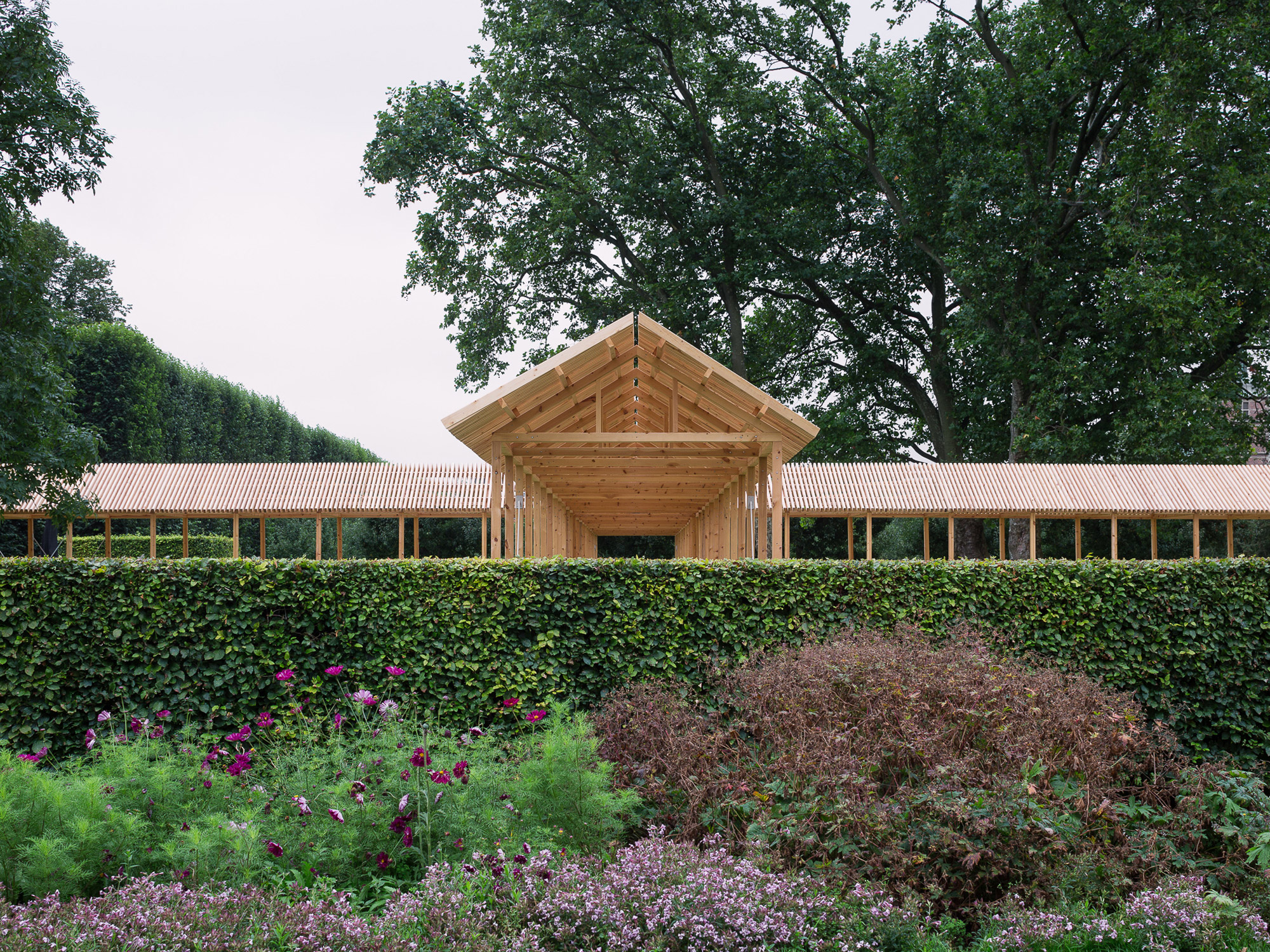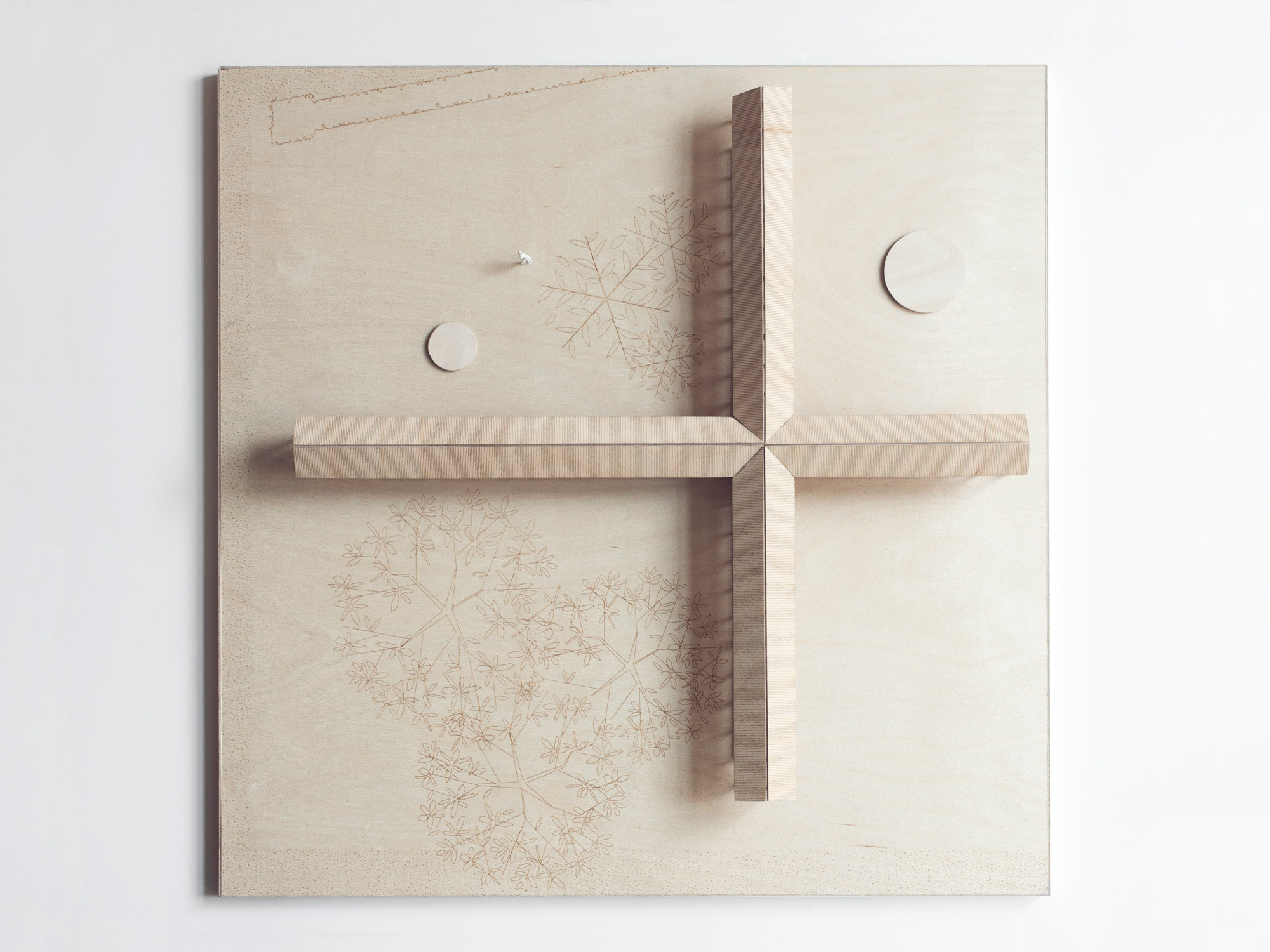 #1702
KONGENS HAVE

Location:

COPENHAGEN

Type:

PAVILION

Size:

160 M2

Status:

COMPLETED

Client:

THE DANISH ASSOCIATION OF ARCHITECTS

Awards:

OPEN INTERNATIONAL COMPETITION
(FIRST PRIZE)
HOVESTADENS FORSKØNNELSE PRIZE (NOMINATION)

The sensation of a tree-lined path, with its long perspective, steady rhythm of trunks and scattered rays of sunshine, is sublime. In the King's Garden of Rosenborg Castle, Copenhagen, one enjoys this mystical power, above all, in Damegangen and Kavalergangen. Questions on how to architecturally mimic, expand and enhance this experience lay at the core of the pavilion design.

The plan is devised as a wooden cross, where each end invites the visitor to a stylised promenade. Evenly spaced columns reference passing tree trunks, and a slatted roof filters the light like a tree crown – effectively extending the overall choreography of the Garden. Accessible from all directions, the pavilion has no front or back: the edges of the elongated walkways offer places to sit, from which one can gaze at and/or interact with the four smaller outdoor spaces created by the cruciform plan. Framed by hedges, trees, grass or a building respectively, these outdoor spaces each have unique and distinct qualities. Large broad-leaf trees give shade and an intimate character to the first space. Abutting the existing Hercules Pavilion's café and cultural activities, the second space is intended for grabbing a coffee while contemplating the movement of the Kavalergang. The third space is a large lawn programmed to inspire football, Tai chi, or simply running around in the grass. An open stage dominates the fourth space, which is surrounded by existing greenery.

Despite the consistent section of the pavilion, the spatial experience changes depending on the direction of movement, which space one passes, or where the sun hits at a certain moment. As the visitor picks up a slight scent of pinewood, hears the floor slats creaking underfoot, and brushes the columns with their fingertips, the sensuous experience of the pavilion is enhanced.